Trading and Supply is at the core of ELROI business. ELROI team have extensive experience and expertise in sourcing, supplying and trading of refined petroleum products. We enhance our trading activities with strategic Logistics and Asset Management skills providing valuable insights into regional and global market places to our clients and supplier, enabling us to optimise the value chain.
ELROI imports, warehouse, bulk trade, and distribute these products working with our partners to meet all their needs, incorporating Logistics, finance and risk management.
"Delivering Dependable Energy"……….
ELROI focus is to deliver products at the most competitive pricing, consistent in ensuring availability at all times. We employs innovative solutions in our sourcing strategy to maintain competitive advantage by sourcing from refinery production and this also brings bottom-line value on economies of scale basis that is passed to the client.
ELROI ensures adherence to optimum quality standards while making sure that through the value chain safety compromise is not an option.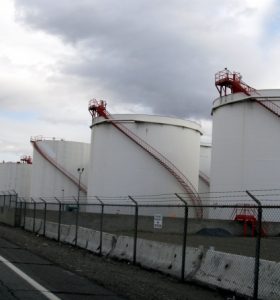 PRODUCT TRADE ·
Automotive Gas Oil (AGO)

Dual Purpose Kerosene (DPK)

Aviation Turbine Kerosene (ATK)

Premium Motor Spirit (PMS)

Low Pour Fuel Oil (LPFO)

Base Oil
Our commitment to Environmental Preservation is at the core of our operational processes while we offer flexible pricing structures and service excellence that create optimal value for our customers through the value chain.